ESCAPE TO PANAMÁ
----HOME----BUYING REAL ESTATE----PROPERTIES----LIVING IN PANAMA----FACTS ABOUT PANAMA----PANAMA OR COSTA RICA?----
---THINGS TO DO AROUND TONOSÍ---MAP---PHOTOS---PREVIOUS MAILINGS---MORE ABOUT PANAMA---ABOUT US---CONTACT US---
CONTACT US AT wanconm@gmail.com, gdianaraquel@gmail.com or U.S. 760 516 1460, U.S. 760 704 7592 WhatsApp Panama 507 6673 3375, 507 6949 5824
You received this email because you are on the escapetopanama mailing list. To be removed just reply with a request to have your name removed.
It appears the photos did not get sent so I'm sending them again. They are from a number of weeks ago.
Hi Everyone
The house is going up. We have the foundation and most of the floor poured.
The well is also dug. We hit water at 30 feet but kept going to 110 feet in order to get more capacity. For a test, we pumped 350 gallons out in seven minutes and the water level did not even budge.
Take care,
Scott
escapetopanama.com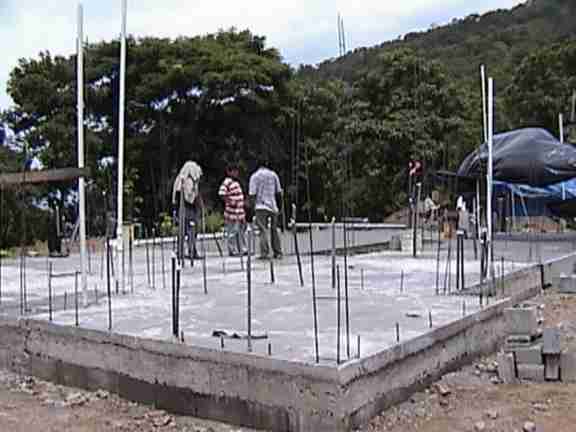 ---
----HOME----BUYING REAL ESTATE----PROPERTIES----LIVING IN PANAMA----FACTS ABOUT PANAMA----PANAMA OR COSTA RICA?----
---THINGS TO DO AROUND TONOSÍ---MAP---PHOTOS---PREVIOUS MAILINGS---MORE ABOUT PANAMA---ABOUT US---CONTACT US---
CONTACT US AT wanconm@gmail.com, gdianaraquel@gmail.com or U.S. 760 516 1460, U.S. 760 704 7592 WhatsApp Panama 507 6673 3375, 507 6949 5824
------