ESCAPE TO PANAMA
----HOME----BUYING REAL ESTATE----PROPERTIES----LIVING IN PANAMA----FACTS ABOUT PANAMA----PANAMA OR COSTA RICA?----
---THINGS TO DO AROUND TONOSÍ---MAP---PHOTOS---PREVIOUS MAILINGS---MORE ABOUT PANAMA---ABOUT US---CONTACT US---
CONTACT US AT wanconm@gmail.com, gdianaraquel@gmail.com or U.S. 760 516 1460, U.S. 760 704 7592 WhatsApp Panama 507 6673 3375, 507 6949 5824
You received this email because you are on the ESCAPETOPANAMA mailing list. If you would like to be taken off or have any comments, email to wanconm@gmail.com .
Hi from Panama
Please take a look at the new escapetopanama website. The site stats indicated that the bulk of the interest was in real estate and living in Panama so I have changed it accordingly. I have eliminated the tours and the gift shop and added "Photo Gallery", "Things to Do around Tonosi" and three pages of property listings, Beach Lots, Beach Homes and Large Beach Parcels. Check it out and let me know what you like and don't like.
The house is progressing again after having to shutdown for a month. My manager proved incapable of doing the job so I had to fire everyone he had hired and start again with a new jobsite foreman and new workers. The provider of lumber (selected by the manager) was the worst of all and it was his incompetence which forced me to shutdown until I could get acceptable lumber. They don't have lumber yards around here so there was a month plus long delay while trees were found, bought, milled and delivered. The new foreman is quite good and now the house is progressing smoothly. We will be painting the overhangs and putting the roof on this week.
I used the boat ramp for the first time, no problema. What a treat to have a ramp instead of trying to put the boat in and out of the water on the beach.
This has been a fairly rainy wet season. October is normally the worst month but this year September was probably rainier. We also got some significant rain in November but now it seems the dry season is here. As you will see from the photos, even during the worst of the rainy season we have a lot of sunshine. The photos of Playa Venado were taken the third of November. We have a lot of holidays in November and this one, Independence Day, brought out a lot of people to camp for the better part of the week.
Take care,
Scott
escapetopanama.com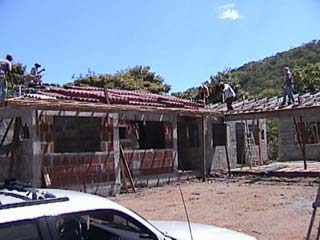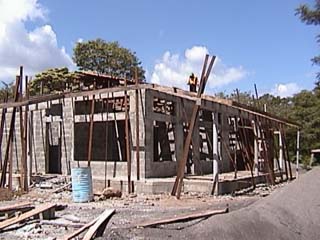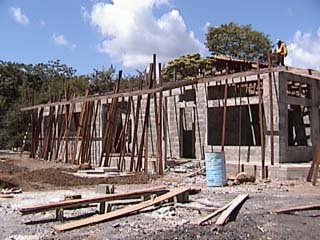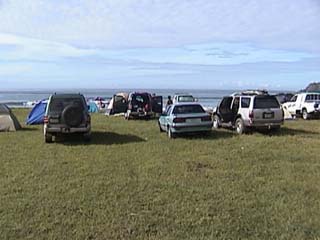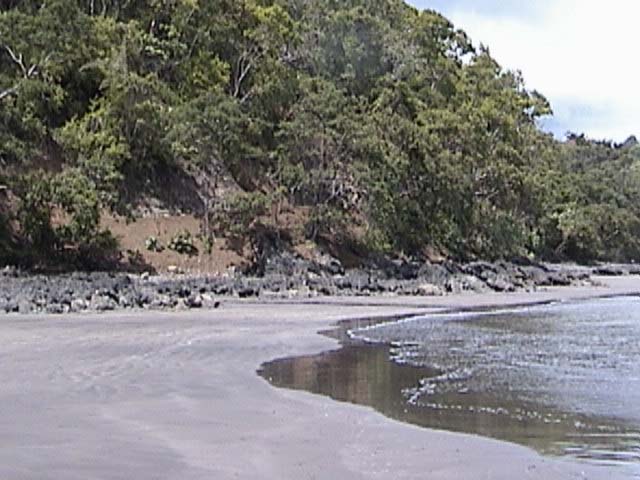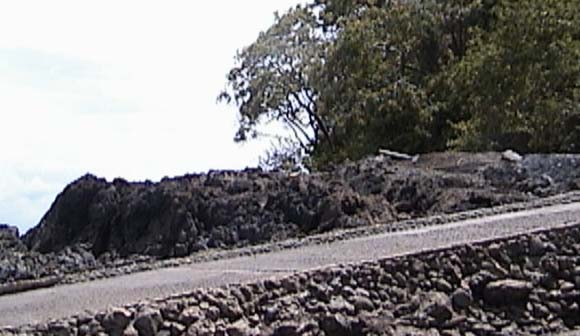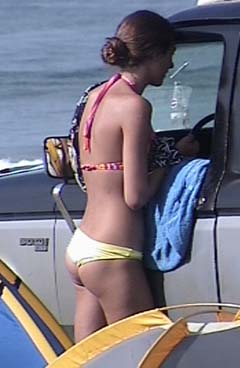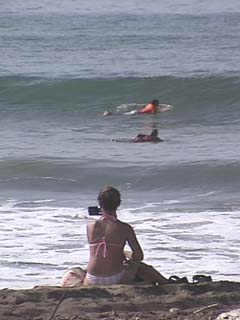 ---
----HOME----BUYING REAL ESTATE----PROPERTIES----LIVING IN PANAMA----FACTS ABOUT PANAMA----PANAMA OR COSTA RICA?----
---THINGS TO DO AROUND TONOSÍ---MAP---PHOTOS---PREVIOUS MAILINGS---MORE ABOUT PANAMA---ABOUT US---CONTACT US---
CONTACT US AT wanconm@gmail.com, gdianaraquel@gmail.com or U.S. 760 516 1460, U.S. 760 704 7592 WhatsApp Panama 507 6673 3375, 507 6949 5824
------